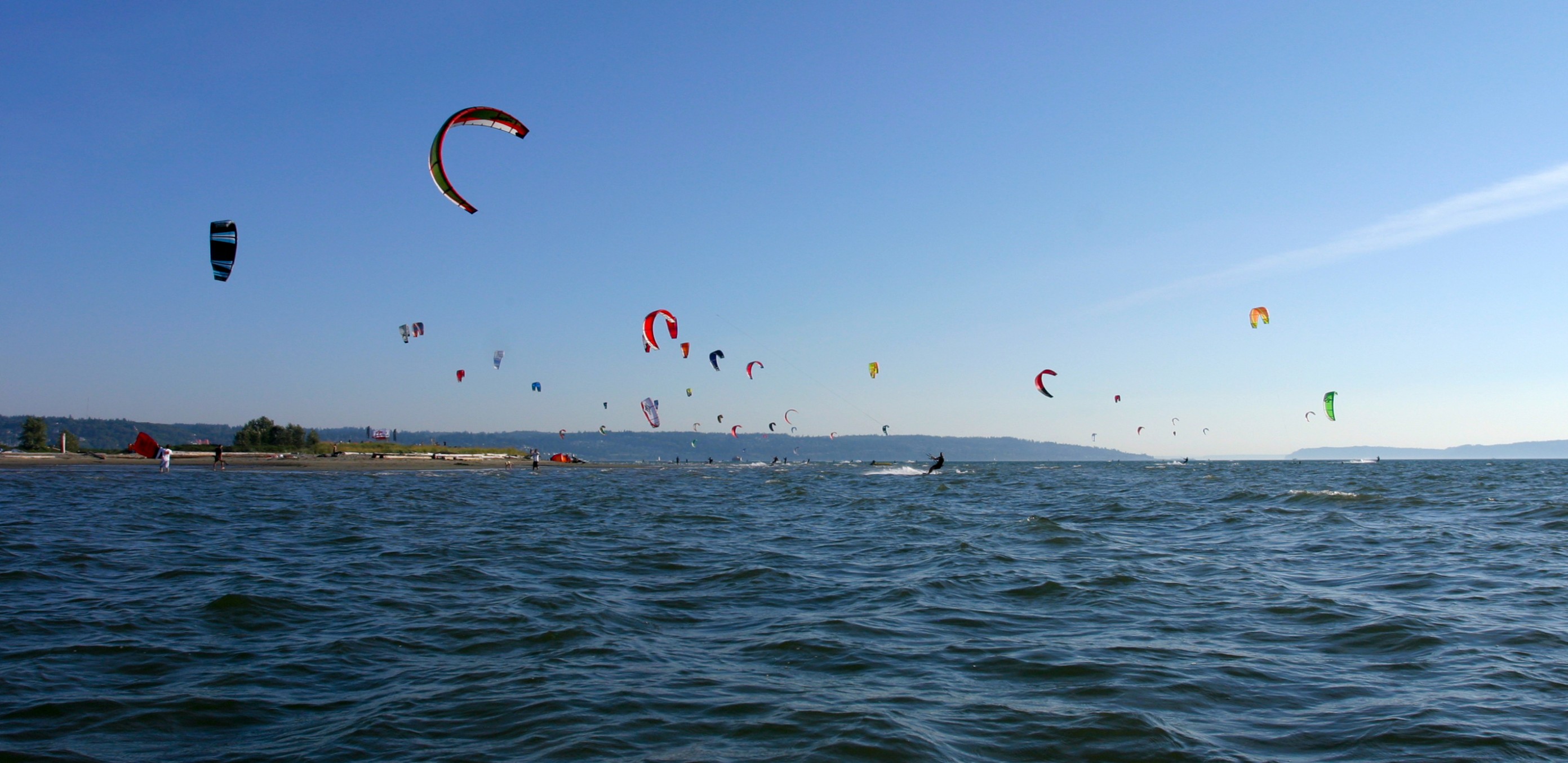 YOU CAN LEARN TO KITEBOARD
quickly and safely
Making a Booking
Booking a lesson is a very simple process. Contact us, agree a date and time, then place your deposit. For current prices see the pricing page.
Meet Here For A Lesson
---
This is where we teach; off Jetty Island close to Everett, WA. We will meet you at the 10th Street Boat Launch, which is off Marine View Drive on the Everett waterfront in the area known as the Everett Marina.
You should bring water, sunscreen, towel and warm clothes for after the lesson.
We will take you and all the gear by boat to the landing stage on Jetty Island. Once there we carry the kite gear to the beach on the other side of the island (it's not far).
Next we set up and begin introducing you to the joys of kiteboarding!
The Lessons
The Wind
We help you understand the dynamics of the wind, how it affects the kite and how to use it to your advantage. We also introduce you to your kiting gear
Body Drag
Use your kite control skills to pull yourself through the water, without a kite board. You concentrate on kite control before tackling the next stage (riding the board).
Kite Control
The ability to control the kite is critical to your expertise. With this skill you will be able to react safely to a variety of wind conditions.
Kite Launch
Launching the kite with a friend is fairly straightforward, once you know how. A bit later you will also learn how to relaunch the kite on your own after it drops on the water.
Self Rescue
Congratulations, you have succeeded in mastering the basics. Now we talk about what happens, and what to do, when things go wrong. Safety is key!
Ride the Board
Now you bring it all together and learn how to get up and ride the board while keeping control of the kite.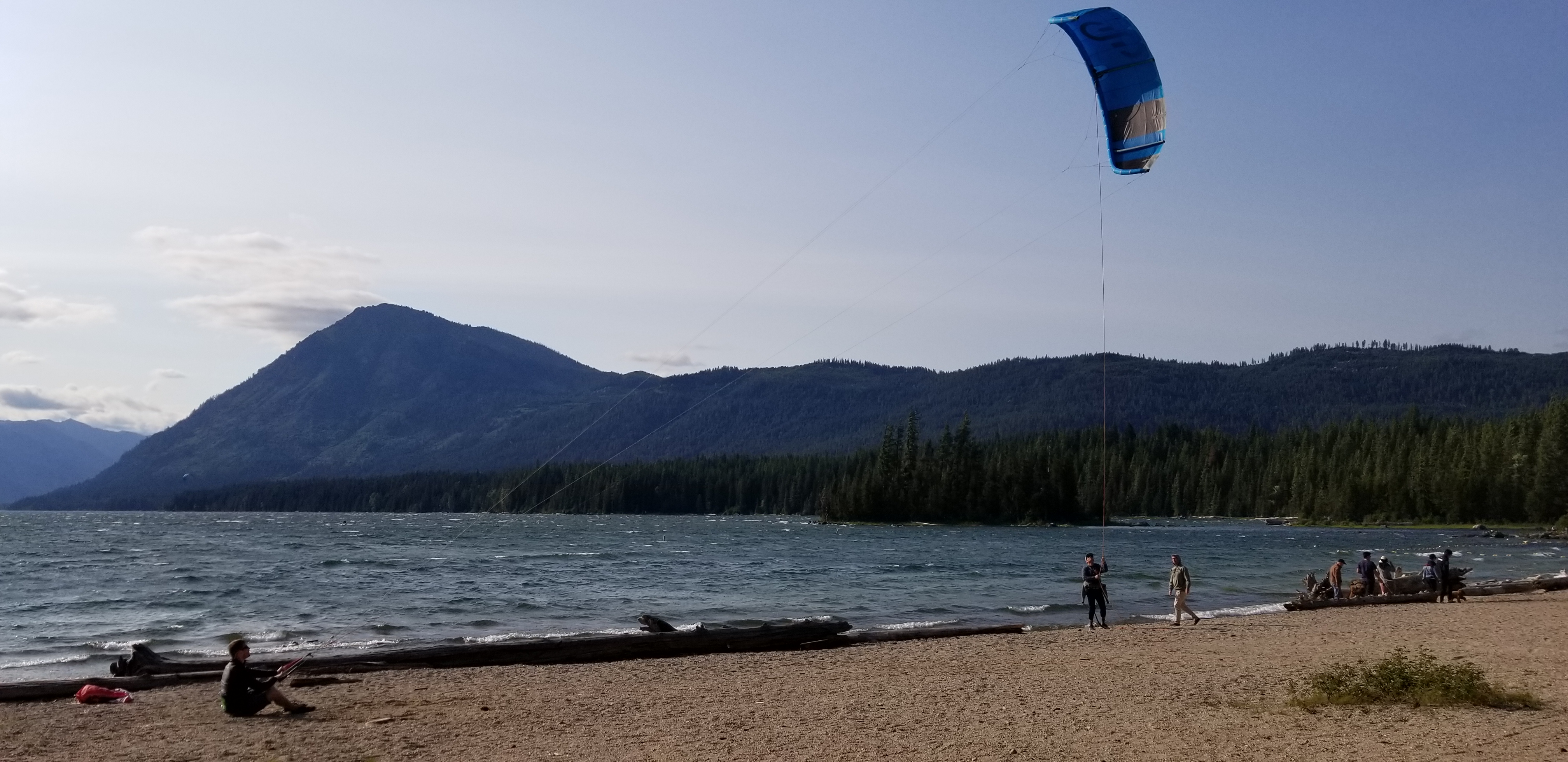 Next Steps
Practice! Get out there and practice everything you have been taught and you will gain more and more confidence. Get your transitions down and you will want to learn how to go toeside. Popping and jumping is the basis of all tricks – to go further you will want to learn these techniques.