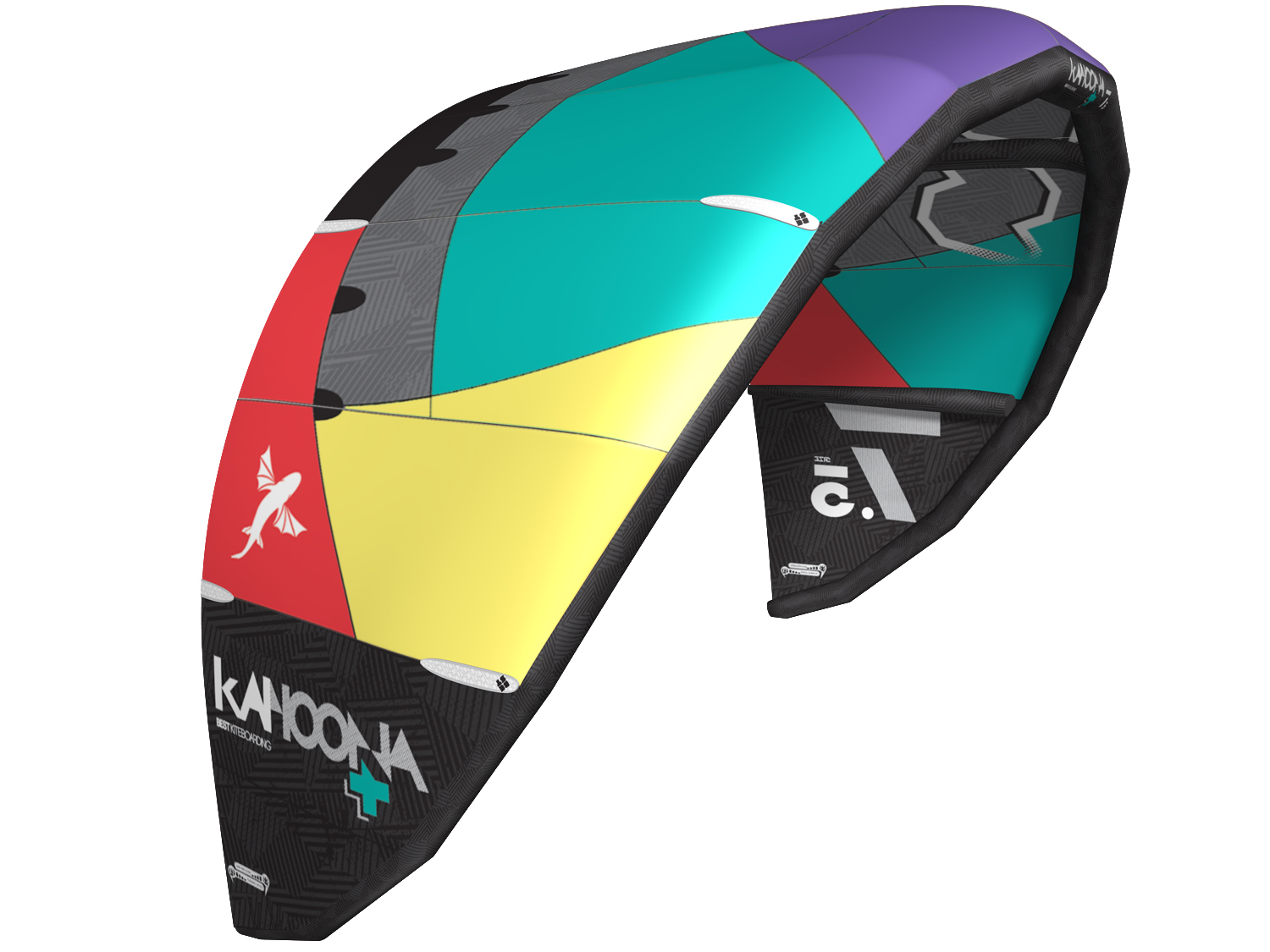 We perform professional quality kite repairs. Some repairs are more difficult than others and that is reflected in the price. Even if you think your kite has traumatic injuries and could not be brought back to life let us have a look and give you advice with a quote for the work involved.
Contact Us About Your Repair
some examples of our repair Work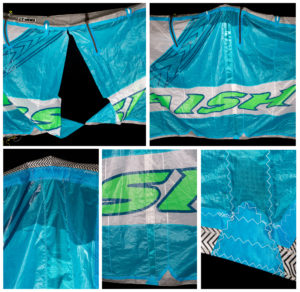 This kite tore from the leading edge bladder all the way through the trailing edge.  To repair the canopies leading edge it required me to disassemble the canopy from the leading edge bladder, repair and then reattach to the leading edge bladder.  Also I rebuilt the trailing edge on this repair…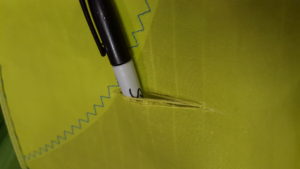 Kite had small tear on leading edge that ruptured the bladder and tore the canopy. Repaired bladder, leading edge and canopy.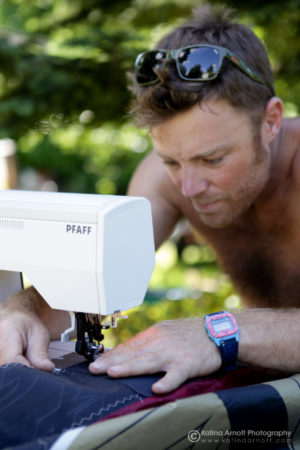 Always inspect your gear regularly doing so can prevent costly repairs later and may even save you from a very long swim.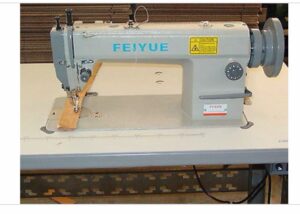 Picked up this beauty at the beginning of the summer. This machine really helps me expand the repair work I can do, also upped the quality of all my repairs.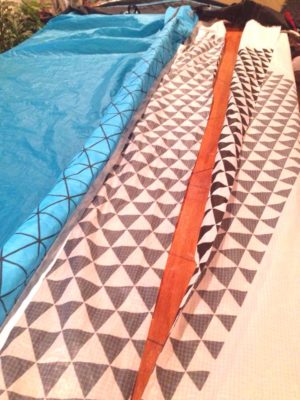 Even a long tear in the canopy can be repaired