I like to kick off my coaching season each year with our annual trip to Belize in central america.  This year we were fortunate to have a couple of students from the school in Seattle join us for our adventure.  This year we had great wind.  We used 9m kites the first two days (20-30 knot winds)  the last of the 3 day run it was big kite so we also did some bar tuning education and self rescue stuff.  Jeff learned transitions and stayed up wind for the first time.  Nancy got better at her weaker side, and did self rescue training.  We kited two different locations.  The back side was a good learning experience but wasn't the best direction this year so we stuck to our launch in front of our house.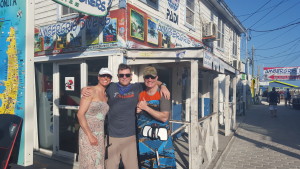 Once lessons were done I was excited to get some riding in myself.  I built this great slider to put in the shallows.  Unfortunately the day after I finished lessons I injured myself in a sunset kite and wound up sitting the "pine" instead of "sliding the pine."  It was unfortunate how ever it did free up some time for Katina to ride while I tended to Zavory our 10 month old son.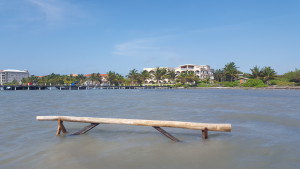 Katina enjoying the steps we installed to get out to the launch.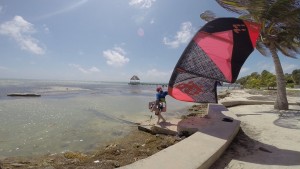 Table Top, Katina having fun.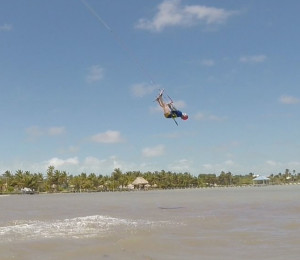 Good trip this year.  Let the Jetty season begin.